Kelp shown in Seville Travertine
Kelp shown in Charcoal Limestone
Kelp shown in Danby Marble
Kelp shown in Nero Marble
Kelp shown in Seville Travertine
Kelp shown in Charcoal Limestone
Kelp shown in Danby Marble
Kelp shown in Nero Marble
Learn About Our Finishes
Our finishes are applied by hand, ensuring that each element of your order matches and blends together well. In some instances, you may notice a natural variation in the application of the finish. This is normal and should be expected with a handmade item.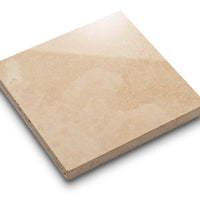 Kelp is an active, dynamic pattern inspired by the graceful movements of underwater kelp forests. With its intricate lines and classical proportions, Kelp adds a refined visual interest to both modern and traditional spaces.
Each piece of 8" x 16" natural stone is hand cut and etched by our talented artisans, and with four available stone colors Charcoal Limestone, Danby Marble, Nero Marble, and Seville Travertine—the Pacific Rim Collection offers hundreds of pattern & color combinations to suit nearly any space.
BESPOKE
Learn more about our bespoke services + find inspiration for your next project.